Meet St. Augustine Fishing Guide Captain Steve Cacchio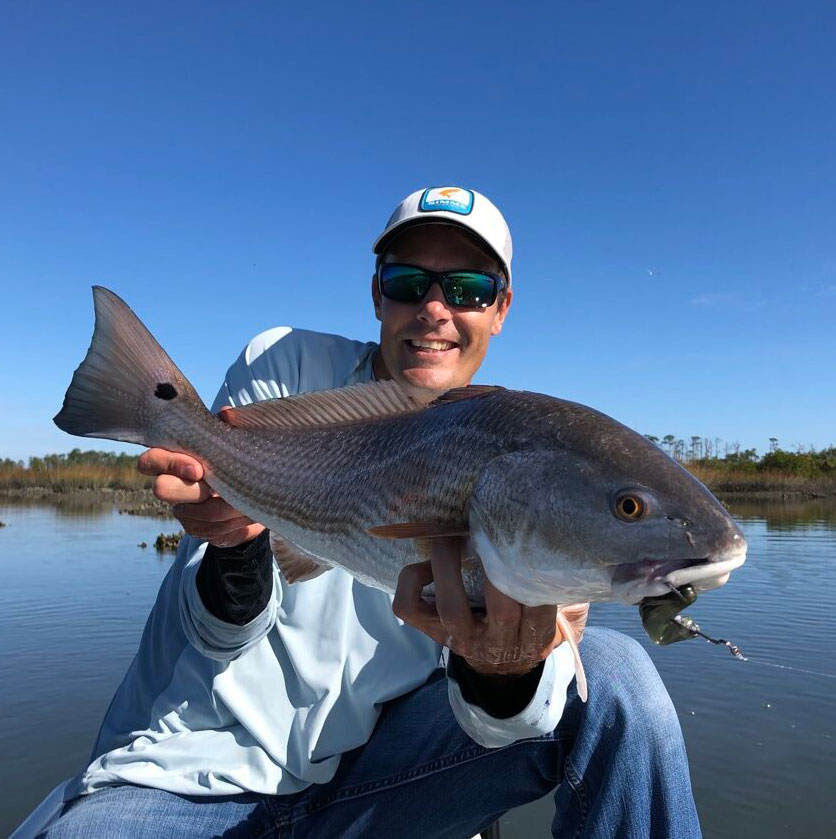 A United States Coast Guard-approved captain with a lifetime of experience on the water, Capt. Steve Cacchio promises you a safe, fun, and memorable day on the water inshore or offshore of St. Augustine, Florida.
Born into a fishing family
A fourth-generation fisherman, Capt. Steve Cacchio set out in his own boat at eight years old and never looked back. He fished and crabbed the waters of Southern New Jersey from dawn to dusk day after day, and by age ten began fishing the canyons 70-80 miles offshore with his father for tuna, mahi-mahi (dolphin), wahoo, and billfish. Soon he secured his first job as a mate on a 35-foot sportfishing boat, helping maintain the boat and preparing for trips by stocking up on fuel, food, bait, tackle, and supplies.
When it was time for college, Florida topped the list and he moved to St. Augustine to attend Flagler College. He casted lures for redfish and trout just a short walk from his dorm room. His education led to a 20-year career as a school teacher in the area—and fishing for redfish and trout from the Avenida Menendez seawall evolved into owning his own boat and guiding clients when he wasn't in the classroom.
Sharing lessons learned on his new home waters
Like seeing his students succeed in school, Capt. Cacchio loves to see his anglers enjoy a great day on the water. Whether their goal be catching their first redfish on the fly, learning to bait their own hook and cast a line, or simply seeing their child catch her first fish, he patiently supports and coaches them toward their own moment of success.
Capt. Cacchio has fished the area since 1995, and he's developed both a knowledge and passion for Northeast Florida's inshore and offshore waters that he gladly shares with every angler and passenger aboard. His understanding of how the tides and seasonal wildlife migrations move in and around Anastasia Island, Salt Run, the St. Augustine Inlet, and throughout the salt marshes of the Matanzas River helps him find the fish any time of year. He gladly shares his earned knowledge on the water as well as stories about the ecology and history of St. Augustine you'll only get from a local.
Sustainable Fishing for Generations to Come
Handing off the beauty and adventure Florida's saltwater fishing resource offers to the next generation is a guiding theme for Capt. Cacchio. He hopes to instill an appreciation of and passion for his sunny, salty workplace in every client he guides. A critical part of that life's mission is acting as a steward of the fresh air, clean water, and thriving wildlife populations of Northeast Florida.
Capt. Cacchio follows all state and local regulations on the water, and follows science-backed best practices for fishing and boating with minimal impact on the resource.
He also knows the value of a freshly caught seafood dinner, and he'll happily help you sustainably harvest your catch should you wish. Of course, cleaning your fish and offering tried and true preparation advice and recipes are included.
To book a charter call (904) 540-6786 or